Innovative Thinking Applied to Connected Businesses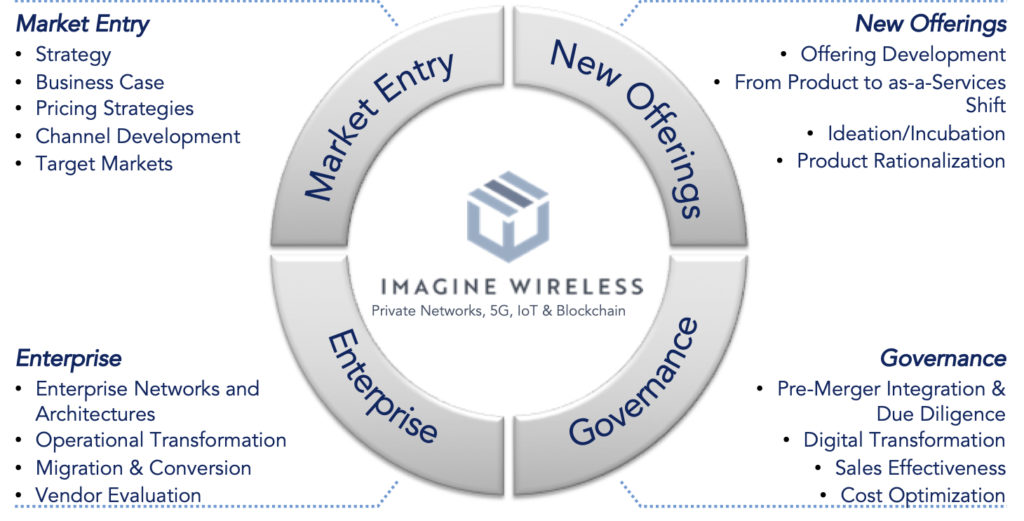 Imagine Wireless assists in developing new revenue growth opportunities for our clients by bringing deep expertise specialized in emerging next-generation technologies including Wireless, 5G, CBRS, IoT, and Blockchain.
Whether looking to assess the market opportunity or defining a detailed go-to-market strategy, Imagine Wireless can quickly define the revenue opportunity with a focus on time to revenue realization.
Our clients consist of Private Equity Firms, Mobile Network Operators, Cable Operators and the wide spectrum of innovative high-tech companies associated with Wireless, 5G, CBRS, IoT and Blockchain.
The one thing in common is that all our clients are looking to drive new growth based on emerging technologies trends and how to best capitalize and realize the opportunities they can bring.